Managing technical challenges can be a struggle, especially when there is a strict budget to comply with, but it's not impossible. IT service providers can provide the service you need at a lower cost than you might imagine, which is why so many businesses are making the switch. But with so many IT service providers around, how do businesses in Beaverton, Oregon find the best?
In this article, we'll explore 10 of the top-rated IT support providers in Beaverton, Oregon, helping you choose the right one to work with.
With 15 years of experience in the industry and an unmatched track record, ExceedPC comes first on this list as they have considerable experience offering IT support which includes running, maintaining, and repairing a variety of operating systems including Windows, Linux, and Mac. Exceed PC is dedicated to offering IT support to local Beaverton businesses on-premises and remotely. They offer flexible support solutions that are tailored to the specific needs of clients' businesses, with the primary aim of providing reliable, superfast, and hassle-free support. Their general services include business IT Support, onsite Support, remote support, computer repair, and managed services.
Established in 2017, ClarionIT is a privately-owned IT support business, which provides flexible IT support levels to small businesses, based on the levels of service required. They support Windows, Mac, and Linux platforms offering 24/7 support which drives maximum efficiency, while ensuring security and stability.
Focusing on construction companies, attorney's offices, and small medical practices, Blue Arch aims to use its specialist knowledge of key industries to offer fully tailored IT support to businesses looking to avoid the cost of hiring full-time employees, without compromising access to fast IT Support. They promise rapid response support times with no technical jargon while taking the time to understand their clients' businesses in order to provide the most appropriate services for their needs.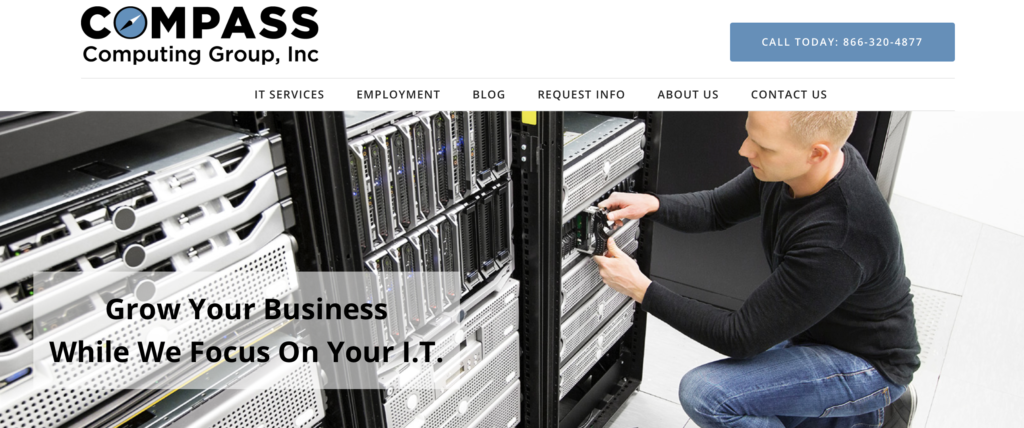 Compass Computing Group team works with their clients in a variety of industries, offering flexible IT support plans and support services a la carte. With over 2 decades of industry experience, they specialize in automating complex IT processes, ensuring that their clients meet the industry and regulatory standards required to protect the business, staff, and customers. With its current free IT security audit promotion, Compass Computing Group promises maximum uptime for the businesses they serve, with limited service interruptions.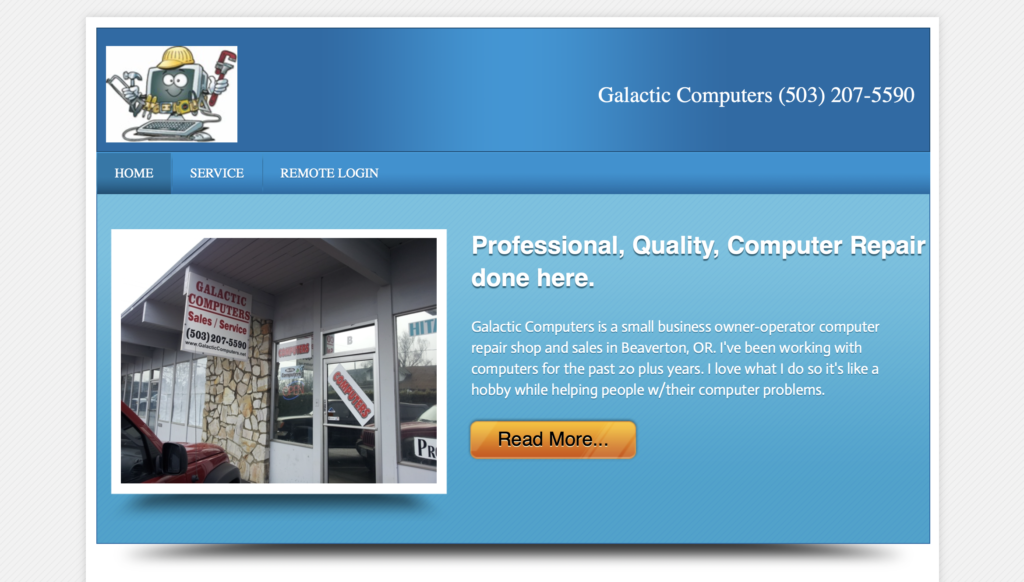 Galactic Computers is a family-owned, specialist IT support company offering computer repair and data recovery services. With 20 years of industry experience, they focus on customer satisfaction, aiming to simplify technical jargon and get their clients back up and running after IT challenges, quickly and efficiently.
ISOutsource offers IT support services to small businesses in Beaverton, Oregon and surrounding areas. On a mission to empower their clients through innovative and strategic IT solutions, ISOutsource promises to offer proactive management, quick response times, flexible pricing & staffing, all with no lengthy contracts. They offer end-to-end IT support to small to medium-sized businesses, with local support engineers ready to assist when needed.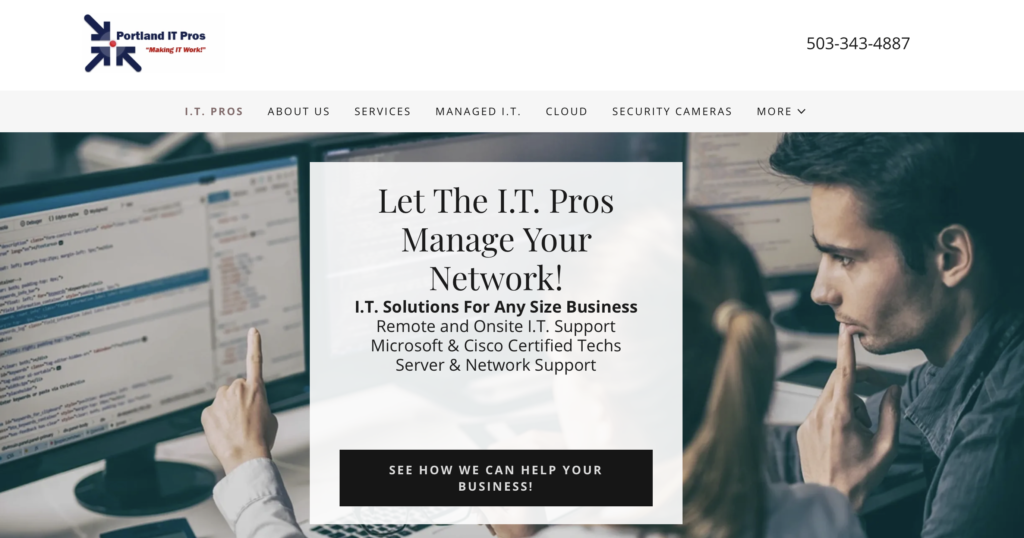 With over 25 years of experience in managing a variety of IT environments, Portland IT prides itself in its experience, insight into the evolution of technology and its ability to make future-proof innovative decisions on behalf of its clients. They offer a wide range of personalized IT support services ranging from equipment modernization to CCTV surveillance camera installation and managed IT services.
Based in Beaverton, Oregon, Smart IT promises to offer "powerful, affordable and efficient technology solutions for all your small and medium business needs". They offer IT support to local businesses for a fixed monthly rate, employing experienced engineers and up-to-date technology to provide powerful and practical support remotely and onsite around the clock. Their "unlimited" support plan comes with no hidden fees and offers all-inclusive technical support with a mandatory notification if additional extras are required before proceeding.
Fixed Fee IT offers outsourced IT support through a team of qualified IT specialists who aim to provide efficient, quick solutions to IT problems, all for a fixed monthly fee as suggested by the name. They function as an integral member of their client's teams, offering a customization consultation session in a bid to understand the company needs and objectives prior to crafting a custom IT support solution.
Boasting over 20 years of technical support experience, Creative IT offers the knowledge and experience required to resolve a broad range of technical issues. They promise to work tirelessly to resolve all technical issues regardless of manufacturer, service provider, network or location as long as there is access to the device. They are also willing to form necessary partnerships with tradespeople, stakeholders, or organizations as long as it gets the problems resolved.