Are you looking to work with small business IT support companies in Hillsboro Oregon and are not sure which to contact?
In this list, we have collated the 10 of the best Small business IT support companies with a proven record of delivering high-quality IT Support Services for small businesses across Hillsboro Oregon.
With 15 years of experience in the industry and an unmatched track record, Exceed PC is dedicated to offering IT support to local Hillsboro businesses on-premises and remotely. They offer flexible support solutions that are tailored to the specific needs of clients' businesses, with the primary aim of providing reliable, superfast and hassle-free support.
Oracle's focus is on combining enterprise expertise with ingenuity to solve problems and offer support. They work with employees to help improve the people, processes and ultimately the business to achieve success by providing end-to-end support coverage and guidance – anytime, anywhere.
Greenloop IT Solutions was founded with the purpose of bringing premium IT support and consulting services to both small and medium businesses with a focus on efficiency. As a mid-size business themselves, they understand the importance of people to business success and are committed to applying benchmark best practices in driving the best services possible to their clients.
Assured Technology Solutions help business owners in Hillsboro, Oregon avoid business interruptions by proactively managing, monitoring, and supporting their client's technology infrastructure. They offer remote and onsite support, with solutions designed to maximize the efficiency of technology infrastructures, tighten network security, reduce downtime, and eliminate the day-to-day worry of IT.
With more than 20 years of working with corporate networks, Sawyer networks is focused on implementing bespoke solutions ranging from preventive maintenance to specialized hardware. They provide IT services that keep their clients' network up and running, with a promise to not just treat their customers like numbers.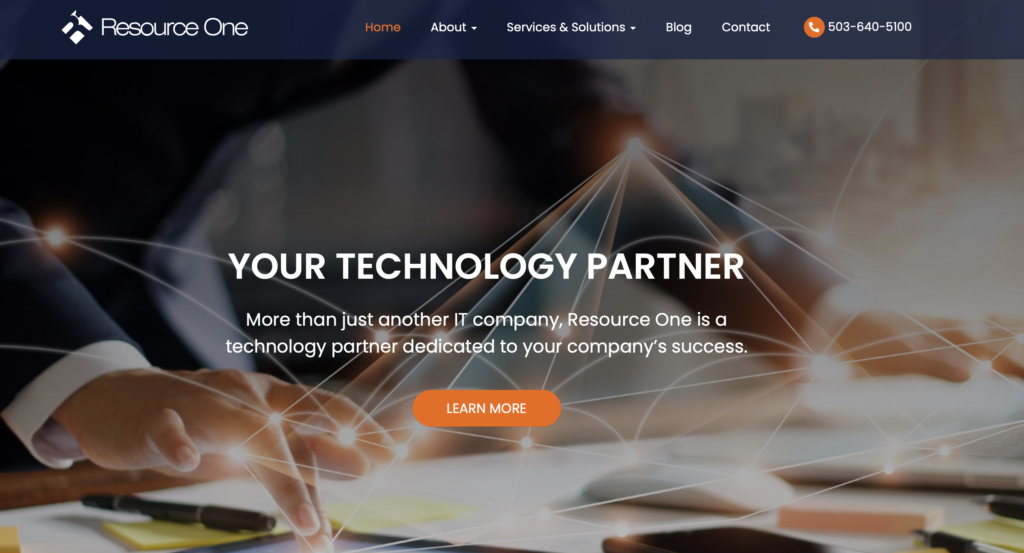 With 20 years of industry experience, Resource One has partnered with companies in the Pacific Northwest, guiding their technology solutions, while driving positive business results. They are capable of delivering high-level IT solutions with the backing of valuable partnerships with leading IT companies like HP, Microsoft, and Sophos.
Owned by a service-disabled veteran, Wolex Technologies offers specialist IT support services, with a focus on designing, installing, troubleshooting, and configuring VoIP, LAN, and WAN. They promise to bring value to their clients is by delivering innovative, user-friendly, cost-effective solutions, leveraging on partnerships with Dell, Lenovo, and Juniper. If giving back is an important value to your company, then Wolex is the ideal IT hardware support business for you.